The top 5 hiking trails on Cape Cod and everything you need to know!
These hikes range from easy to difficult and everything in between.
Click on each trail to find all the details, where its located, what you need to bring, and more!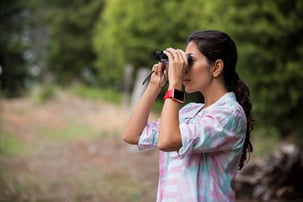 Dune Shacks Trail
Location: on Route 6 Northbound, heading into Provincetown
Difficulty level: ⭐⭐⭐⭐
The hike is about one mile long, completely on sand, and leads to a beautiful isolated beach.

Grays Beach Boardwalk
Location: 400 Center St., Yarmouth Port
Difficulty level: ⭐
The hike is roughly 1.52 miles on a boardwalk that was built above a marsh.
Sandy Neck Marsh Trail
Location: 425 Sandy Neck Rd., West Barnstable
Difficulty level: ⭐⭐⭐⭐
The trail is roughly a 7.5 mile loop with a long varied terrain of packed sand, loose sand, and loose rocks.
Provincetown Causeway
Location: The Pilgrims' First Landing Park on Province Lands Rd.
Difficulty level: ⭐⭐⭐
A 1.5 mile hike completely on boulders or a jetty that leads to the Wood End Lighthouse.
The knob
Location: Quissett Harbor Rd., Woods Hole, Falmouth
Difficulty level: ⭐⭐
A 0.9 mile loop trail through woods and along the rocky beaches.