Hikers can experience a wide variety of terrain all along the ocean just within a short days hike, ranging from 1.6 to over 12 miles!
See more hikes, visit our blog Top 5 Hiking Trails on Cape Cod
P R E P A R A T I O N S
Terrain:
The trail is roughly a 7.5 mile loop trail with the option to go further. Generally considered a moderately challenging route due to long varied terrain from packed sand and loose sand to loose rocks. Don't worry as you may choose how far you want to go as there are multiple trail options, which can be combined and it's a completely scenic trail all around. Hikers can experience marshlands, dunes, maritime forest, and barrier beaches all within a day hike. A number of small cottages are scattered throughout, which are fun to view. It might also be important to note that the beach is open to vehicles.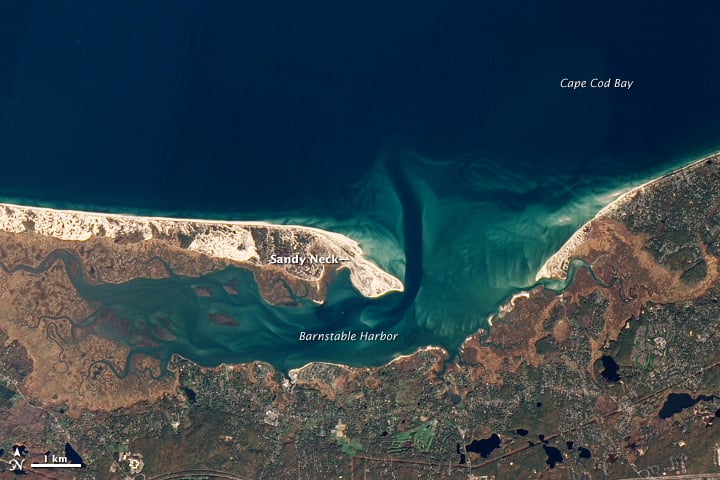 Time:
The trail takes an average of 3 hours to complete. Please note that hiking on sand usually takes longer.
What to bring:
Especially during the summer months, the sand may get very hot as the heat is reflecting off the sand, so we recommend bringing proper shoes. Water and a hat will come in handy as there is limited shade along the trail. You might also want to bring a beach towel and swimsuit, as there will be plenty of access to the beach.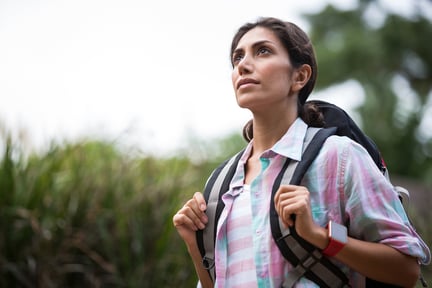 ---
F U N F A C T :
Did you know that Sandy Neck is designated as a cultural historical district and if you hike all the way to the tip there is a small settlement and a lighthouse (please note: the Sandy Neck Colony is a private area)? Along the trail there are back country campsites available on a first come basis. Also, you can build a fire on the beach in the evenings!
---
P A R K I N G :
There is a large parking area and in season, the staff at the gatehouse will tell you where to park. there are also amenities near the trailhead parking area, which include bathrooms, rinsing showers, and picnic tables.
G E T T I N G T H E R E
Location: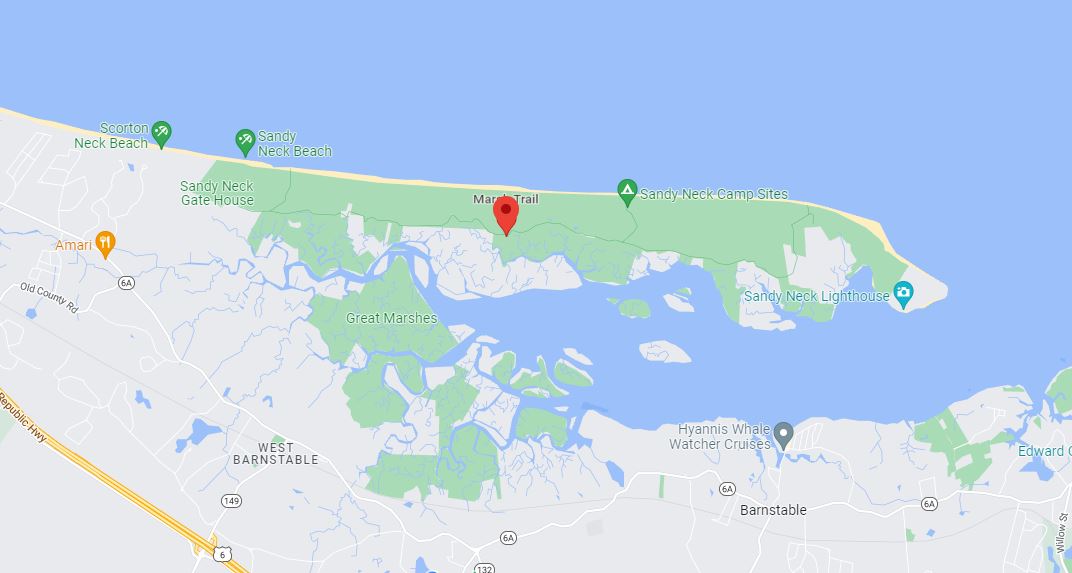 The trailhead is located on 425 Sandy Neck Road, West Barnstable, just off of Route 6A.
Miles from InnSeason's Falmouth Resorts: 30
Estimated Drive Time: 1hr