We are no stranger to Cape Cod summers...beaches everywhere you turn, outdoor dining, and fun outdoor activities. BUT Cape Cod's beauty doesn't fade when the season goes from Summer to Winter! In fact, it gets even more beautiful!
Cape Cod is a must see as the beaches get covered in blankets of snow, the towns are decorated with lights, and everything turns magical!
Experience Cape Cod without the crowds!
Whether you are looking for a romantic getaway or a family vacation, the Cape is home to many winter activities for everyone to enjoy! The Cape has everything to offer from museums and cinemas to hiking and holidays strolls. There's something for everyone and it happens to be one of the Cape's best seasons!

---

Provincetown, MA (aka PTown)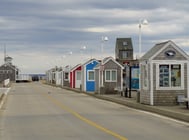 Take a day trip to Provincetown and explore Commercial Street. Commercial Street is a 3-mile-long road filled with restaurants, local shops, art galleries, the beach and more. Visit the Julie Tremblay Gallery where you will see beautiful photos of Cape Cod landscapes, still-life, and animals. You can stop for lunch at The Canteen or Box Lunch and visit some of the local shops. A day on Commercial Street can be done during any season, all year long!
Walk down the pier and see the beach, listen to the waves, and feel out peaceful life is at the beach in the winter! You can also explore the Dune Shacks if you are looking for something a little more active. On our way back you can think about stopping in Truro and visit the Truro Vineyards for some wine tasting fun. There are many things to do and see on your travels from Provincetown to Orleans, keep your eyes open!
---

Orleans, MA

Orleans also has art galleries and breweries, bowling allies, shopping, and more! Home to Skaket Beach, visiting the beach and having a fire is a perfect way to warm up and listen to the waves in the winter. While you're in Orleans you can visit the Addison Art Gallery where you will see beautiful pieces from all different mediums and different artists.
Enjoy a nice bite to eat Corner Store or Hole In One. Corner Store has two locations, one in Chatham and one in Orleans. Corner Store offers a fresh burrito bar where you can create a burrito the way you want it. Hole In One offers breakfast and lunch. They have a ton to choose from and you can take coffee and donuts on the road! Or visit the Eastham Bakery for some goodies. The Hog Island Brewery has both indoor and outdoor seating, a great menu, and even better beer. There are many local shops and restaurants to choose from in Orleans but you can't leave without visiting the Hot Chocolate Sparrow. For a little family fun or even a fun date night visit the Alley Bowling & BBQ.
---

Brewster, MA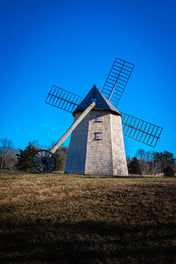 Brewster has many cute shops and fun restaurants. The Cape Cod Museum of Natural History displays natural artifacts, archaeology exhibits, wildlife exhibits, an aquarium, and more. As a part of the wildlife exhibits there's a collection of birds and the Cape Cod Museum of Natural History as a screened house for a butterfly life-cycle exhibit. You can also explore the over 400 acres of natural habitat filled with gardens and nature trails.
Right down the road from the Cape Cod Museum of Natural History is the Drummer Boy Park where you can walk around with your family (including your 4 legged family members) and take in the views! with Drummer Boy Park brings the Brewster Historical Society where you can see the Cobb House Museum that's restored from the late 1700s and the Windmill Village with the restored windmill. Some fun local shops are located at the Lemon Tree Village, where you can find something for everyone.

---

Chatham, MA

With a very beautiful Main Street, Chatham, has many fun things to do in the winter. Watch the planes while you chow down at the Chatham Municipal Airport. You can start your day with some breakfast at the Hangar B, good food and coffee while overlooking to airport and watching the planes...it doesn't get any better than that! You could go enjoy a movie at the Chatham Orpheum Theater. They have movie selections of just released and trending movies. Visit Lighthouse Beach and feel the chill of the salt water in the air. Grab a hot-chocolate, coffee, tea, or whatever beverage you are wanting and bundle up at Lighthouse Beach. There is a parking lot that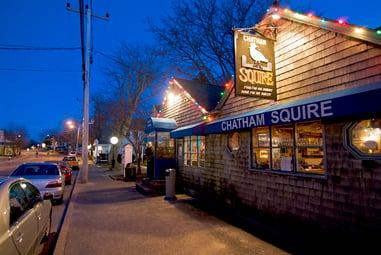 lines the beach as well if you're looking to stay in the car and enjoy the views while staying warm. Visiting the beach during the off season is a local favorite...there aren't nearly as many people around.
Stroll down Chatham Main Street for all the fun! You can find galleries along Main Street where you will see beautiful pieces from artists from all over the Cape. There are a ton of local shops that stay open year round. Enjoy a nice meal at a local favorite, The Chatham Squire. Located on Main Street, its a great way to end your evening in Chatham. The Chatham Squire is a family friendly pub with lots of menu choices. If you're looking for something a little more romantic you may want to check out Bluefins Sushi and Sake Bar or the Wild Goose Tavern.
---

Harwich, MA

Filled with Cranberry Bogs, Harwich has so much to offer. Swing by Cape Roots Market & Cafe for some breakfast and coffee. There is a Dunkin's Donuts as well as
you enter Harwichport and just like everywhere else in New England you can really find them anywhere, there are at least three in Harwich alone. There's also have a Starbucks hidden in the Harwichport Shaw's if that's more your taste. In Harwichport you can walk up and down Main Street and see the local shops and some great places to eat.
Go see some local art at local galleries like The Nines Art Gallery or Larkin Gallery, Inc. For a different feel, visit Heather Blume Sculpture Studio. There are lots of popular and local favorite restaurants; Hot Stove Saloon, 3 Monkeys Street Bar + Kitchen + Sushi, and Ember that are all located on Route 28 all within walking distance if you are strolling along Main Street for the day. If you are looking to venture away from Harwichport, visit the First Crush Winery or see a show at the Harwich Junior Theater. Be sure to visit the Harwich Antique Center. Nobel House is a great hibachi restaurant as you head out and start toward Dennis.
---
---
Dennis, MA

Dennis has everything, from an ice-skating rink to a brewery to a movie theater and more! There are plenty of breakfast places to choose from on the Cape. Some local favorites in are Grumpy's and Good Friends Cafe. Look into Tony Kent Arena for some skating or local hockey games. You can go see a show at the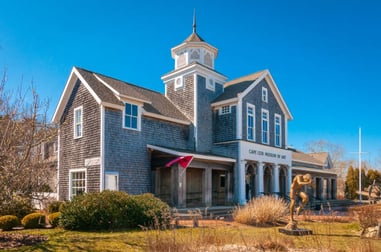 Cape Play House. If you're looking to catch a movie instead of a show, go to the Cape Cinema to enjoy a movie with some Cape charm or go to Entertainment Cinemas to catch all the latest movie releases and premiers.
Go to the Cape Cod Museum of Art to see different exhibits and truly remarkable pieces. Devils Purse Brewing Co. is a good time, with great beverages, and a great atmosphere! Stroll down Dennisport Village and visit Buckie's Biscotti for some good food. There are pizza places like Brothers Pizza and Knockout Pizza. There's also the Red Nun Bar & Grill and The Den that are some local go-to's. On your way out of Dennis, the Whydah Pirate Museum located in South Yarmouth is fun with some restaurants near by.
---

Hyannis, MA

If you're looking for shopping, lots of restaurant's choices, and plenty to do Hyannis is where you want to be. Hyannis is a busier part of Cape and it's not as pretty as Chatham or Harwich but it has more to offer. You can go to the Cape Cod Mall, which sounds bigger than it is but has most of the major stores like Target, American Eagle, Dick's Sporting Goods, Best Buy, Barnes and Noble, etc. Some locals favorite places to eat; DJ's Family Sports Pub, KKaties Burgers, Colombo's, Anejo Mexican Bistro, and The Black Cat Tavern. Go see a movie at the Regal Cape Cod located in the Cape Cod Mall or stroll through Hyannis Main Street.
Hyannis Main Street has some of the restaurants listed previously (and more), Katies Homemade Ice Cream, and the Hyannis Marina is right around the corner. For some indoor adventure you could go to House of Hatches to throw axes and have a good beer or great wine, but it is B.Y.O.F. (bring your own food). House of Hatches is the only axe throwing facility on the Cape and kids ages 10 and up can throw but must be accompanied by an adult. Hyannis is also home to John F. Kennedy Hyannis Museum, Barnstable Brewing and the Cape Cod Chip Factory. For some laughs visit the Barnstable Comedy Club and see what shows they have going on during your visit.
---

Sandwich, MA

Sandwich has some hidden gems. The Sandwich Boardwalk is breathtaking during any season. The Sandwich Glass Museum is fun for everyone! You can go and see a glass blowing presentation and learn the history of glass blowing. There's lots to see and learn! Be sure to browse around the Sandwich Antique Center. It's one of the largest venues with 5,000 square feet of diverse unique finds. Stop by Cafe Chew for some breakfast or lunch. Some local favorite dinner places are Fisherman's View Seafood Market & Restaurant, JD's Burger Co & Sushi, and Fathers Kitchen & Taphouse, but there are many more places to eat in Sandwich. Sandwich is beautiful if you want to just drive around with so much to see!
---

Mashpee, MA

You've got to visit Mashpee Commons! Mashpee Commons is an outdoor shopping center filled with over 100
shops set in a New England style village with restaurants, shopping, entertainment, and amenities...you really could spend all day there! Put your puzzle solving skills to the test at Upside Down Escape Games. Located in Mashpee Commons with some of the greatest restaurants and shops in Mashpee, end your day with some escape room fun!
For any families with children ages 6 months to 8 years old, the Cape Cod Children's Museum has over 20 interactive play and learn exhibits. It's the largest and only museum committed only to children. Visit the Mashpee Wampanoag Museum to see and learn about the history of the Wampanoag from the stone age to the present through their many exhibits. Naukabout Beer Company where they have live music, events, and family fun!
---

Falmouth, MA

Falmouth, not only where our Cape resorts (Surfside, Captain's Quarters, & Harborwalk) are located, but also has breweries, movie theaters, and shopping! Go walk around Falmouth Village where you can find locally-owned shops and dining. A historic farmhouse, Falmouth's Emerald House, that was originally lived in by Portuguese immigrants who worked a strawberry farm is now home to The Cape Cod Cape Verdean Museum and Cultural Center. Visit the museum and cultural center to learn more about Cape Verdeans, see all the photographs, and stroll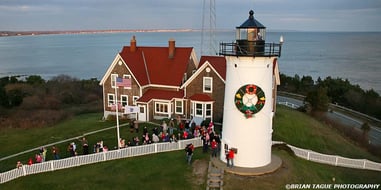 through the rooms of history. Go enjoy dinner and a movie at the Falmouth Cinema Pub! They have all the latest movies and releases and you can enjoy them as a family or go on a date. What's better than eating dinner, having some popcorn, relaxing, and watching a movie?
Go visit the Nobska Lighthouse that sits between Vineyard Sound, Nantucket Sound, and Buzzards Bay. It's a well-known Cape landmark that you can't leave Falmouth without seeing. Go for a walk at the Knob. It's a beautiful rocky path overlooking Buzzards Bay. The Shining Sea Bikeway is a 10.7-mile path that runs parallel to the sea going from North Falmouth to the Steamship Authority in Woods Hole. Take the family or a date to see a show at Falmouth Theatre Guild, a 58-year-old non-profit community theater group that puts on spectacular shows for all to see! Visit the Cape Cod Winery or Bad Martha's Brewery before you leave for some great beverages and some fun! While in Woods Hole (whether you drove or biked) it's worth it to stop at the Woods Hole Science Aquarium. A small aquarium open to the public with 140 species of marine animals found in the Northeast and Mid-Atlantic U.S. waters!
---
There is so much more to Cape Cod in the off season than what we have listed above, we just laid out some of the greats and local favorites!
Looking to hike over your winter get-a-way? Take a peek at our Top 5 Hiking Trails on Cape Cod blog!