This hidden gem allows you to hike on huge sand dunes, transporting you deep into Cape Cod's little desert!
See more hikes, visit our blog Top 5 Hiking Trails on Cape Cod
P R E P A R A T I O N S
Terrain:
Roughly a mile hike to and from the trailhead, past otherworldly landscapes to one of the most isolated beaches on the Cape Cod Coastline, you won't regret this hike as the pay off in the end is one of the best on the Cape!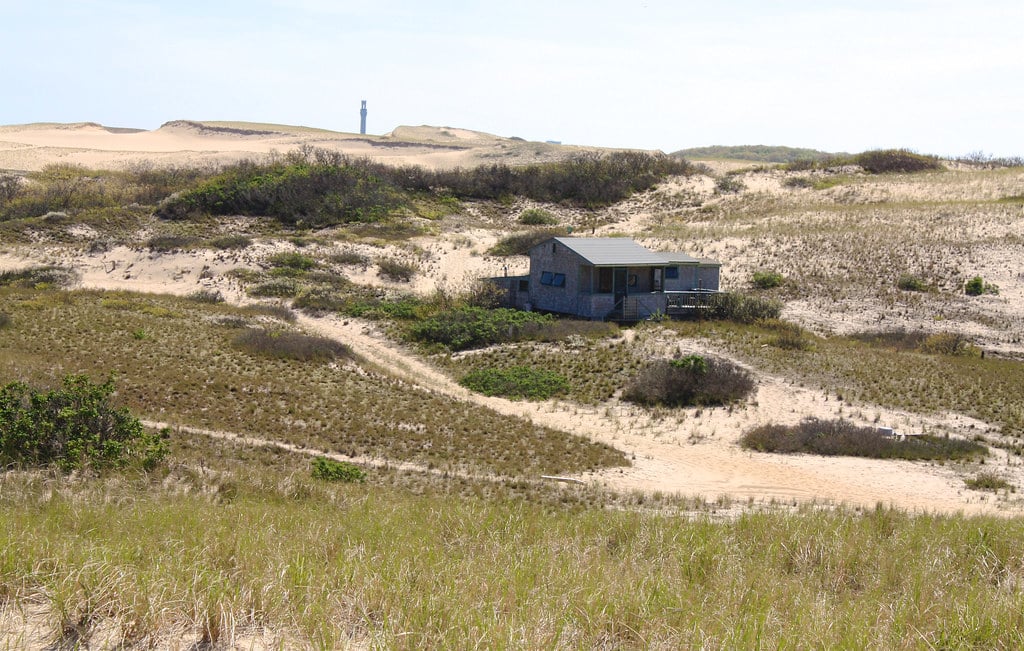 Time:
The hike is completely on sand. so hiking may be slow, allow for roughly 45-60 min one direction.
What to bring:
Especially during the summer months, the sand may get very hot as the heat is reflecting off the sand, so although you may see many people walking barefoot, we recommend bringing proper shoes. Water and a hat will come in handy as there is no shade along the trail. You might also want to bring a beach towel or blanket, since your final destination is a magnificent uninterrupted beach!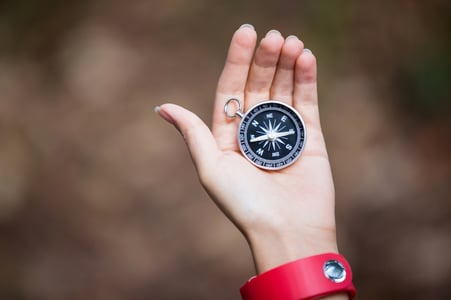 ---
A L T E R N A T I V E O P T I O N S TO H I K I N G
If the hike is too much for you and you don't want to miss out on seeing the spectacular dunes, we ecommend visiting the Province Land Visitor Center located on 171 Race Point Rd, Provincetown, MA 02657. The observation deck gives a 360 degree view of the dunes, the Atlantic, and if you are lucky
enough a chance to spot a whale. There is a Visitor Center Museum for all those interested in a bit of history.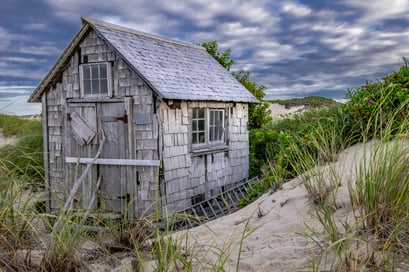 ---
F U N F A C T :
Many well-known artists, such as Jack Kerouac, E. Cummings, and Jackson Pollock have stayed at the
shacks along the dunes to develop their work. Although the government has purchased most of the
dune shacks, artists may still rent them out in the summertime. It's become a place for artists to work
without distractions (no electricity or even running water), but plenty of inspirations!
---
P A R K I N G :
There is no parking lot. You may park along the road and no permit or fee is required. Please note: During the summer months, it is a very popular trail, so we suggest preparing for that by arriving early.
G E T T I N G T H E R E
Location: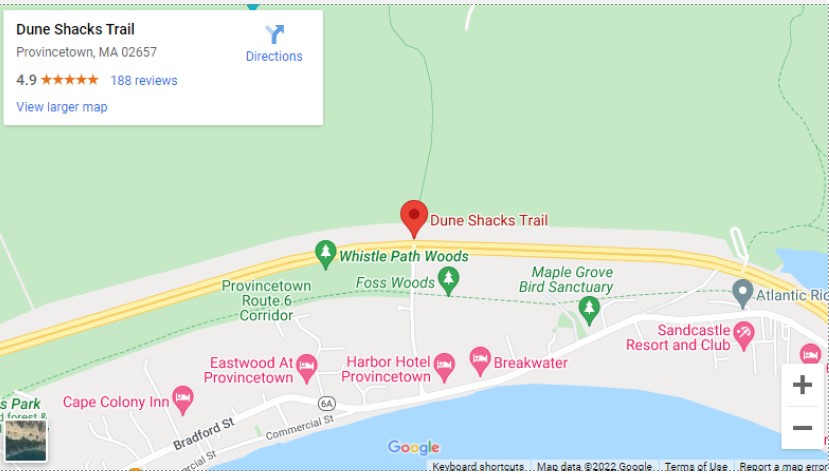 The trailhead is located on Route 6 Northbound, heading into Provincetown. Click the link on the map for interactive directions on Google Maps.
Miles from InnSeason's Falmouth Resorts: 80
Estimated Drive Time: 1hr/30min