Lincoln, New Hampshire is a premier winter destination for skiers and snowboarders from all over New England and beyond. Whether you're trying to take a break from the ski hill or are not a skier, there are tons of fun, family-friendly outdoor winter activities to keep you busy for days. Check out a few of our favorites!
Franconia Notch Stables - Franconia, NH
Located north of the Franconia Notch, and the Franconia Inn, the Franconia Notch Stables offers your round horseback riding as well as winter horse drawn sleigh rides. Enjoy views of Mt. Lafayette, Canon Mountain, and Kinsman Ridge!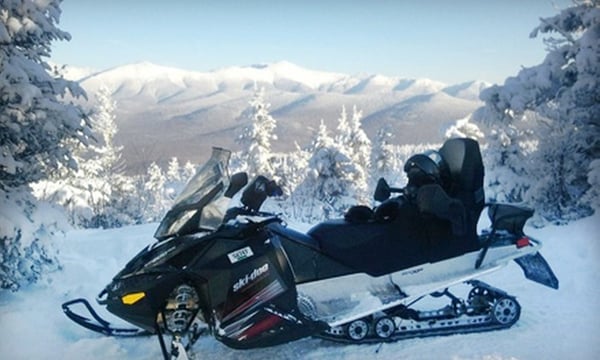 Sledventures - Lincoln, NH
SledVentures offers guided snowmobile tours suited for every ability, beginner to expert. They will supply you with any gear needed such as jackets, boots, gloves, children's gear, and even the snowmobile. Ride up the Franconia Notch and see some spectacular views!

Muddy Paw Sled Dog Kennel
Muddy Paws offers year-round fun! In the summertime, go white water rafting and in the winter watch dog sledding!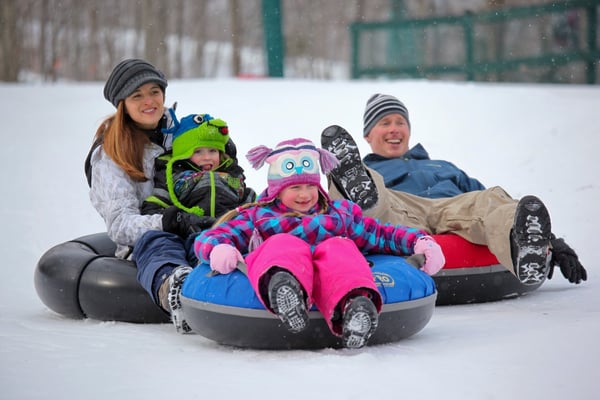 Tubing at Loon Mountain or Waterville Valley
Nothing is more classic than sledding or tubing down a snow-covered hill. Both Loon Mountain and nearby Waterville Valley offer snow tubing for all ages.
Sledding at the Kanc Rec Center (Just 3 right hand turns out of our resort)
If you have your own sled or snow tube, head over to the Kanc Rec Center for an afternoon of fun.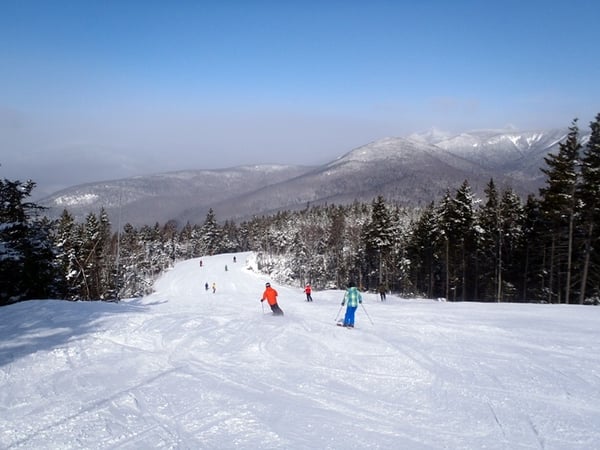 Ski Loon Mountain, Cannon Mountain, Waterville Valley, Bretton Woods, and more
The White Mountains are home to several large ski resorts. Loon Mountain and Cannon Mountain are the closest ski resort to the resort, nearby Waterville Valley and Bretton Woods offer incredible terrain as well. The eastern side of the White Mountains also offer great skiing. If you're a guest with us at Pollard Brook, be sure to get your discounted ski tickets from the front desk!
Snowshoes, Yak-Tracks, and Micro-spikes are available to rent for winter hiking (see Scott's hiking picks). Remember to meet with an adventure concierge, Cassie or Jack, for recommendations and hiking conditions.