The White Mountains have attracted seasonal guests for centuries with its pristine natural landscape and refreshing mountain air. Historic luxury hotels, like the Mt. Washington Resort and The Balsams, have left a long legacy of innovation, luxury, and a high-level of customer service. The RiverWalk Resort in Lincoln, New Hampshire is a newcomer to the scene but has been working hard to redefine modern luxury.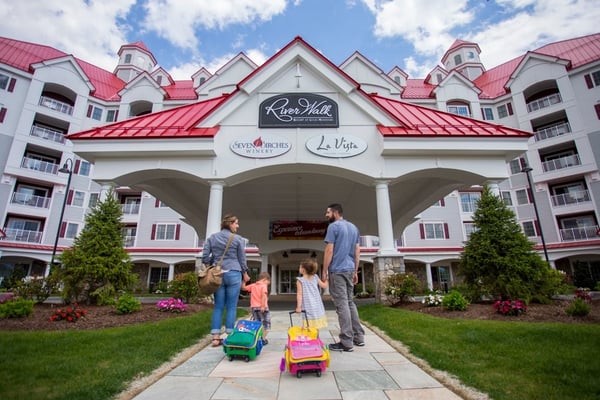 Owner Bill J. says "every weekend has been its own special memory for us and we couldn't feel more blessed." For many RiverWalk Resort owners, ownership has been one of the best investments they have made. "Ownership means vacation is truly a vacation. When we get off Exit 32 at Loon, we are home. No cleaning, fixing, or any of the hassles that come with vacation properties and seasonal rentals," says Patricia D.
The RiverWalk Resort offers several ownership options, including traditional whole ownership, seasonal ownership, and fractional ownership. With the added benefits of owner's club access, private permanent lockers, and more, ownership at the RiverWalk Resort can be a great investment for you and your family.
Many owners chose the RiverWalk Resort for its location. Nestled against the backdrop of Loon Mountain in the White Mountains, the RiverWalk Resort offers four-season fun for families of all ages. While many families choose RiverWalk due to its proximity to world-class skiing, some families have been vacationing in the area for decades. Owner Ruth C. said, "our family has come to Lincoln for a weeklong summer vacation every year for about 30 years." With an abundance of year-round activities, the RiverWalk Resort is ideally located in the heart of some of New England's best hiking trails, family-friendly theme parks, delicious food and beverages, and tranquil mountain scenery.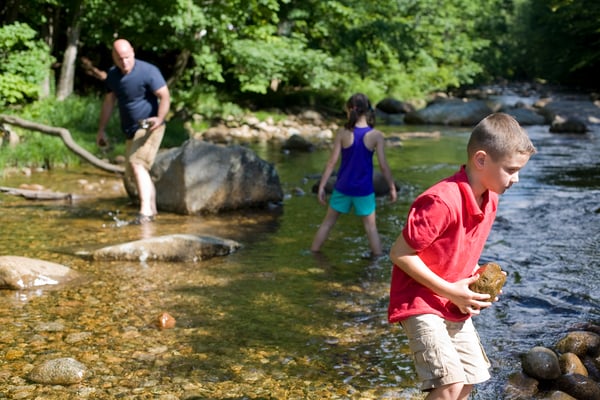 With the Pemigewasset River meandering along the back lawn of the RiverWalk, many owners and guests enjoy walking along its rocky banks during the different seasons. With an abundance of local wildlife, you never know whom you might meet during your walk! Due to its proximity to Franconia Notch, guests enjoy hiking in the Flume and the Lost River and other nearby mountain peaks. For those with young children, the arcade, heated swimming pool, and the winter ice skating rink are always great activities to enjoy as a whole family.
Owner Bill J. says "Our girls were four and six last season and we wanted to get them skiing early. A friend said Loon was the best area for families and only a two-hour drive from our home. We researched places thinking we would 'try it out' with a seasonal rental. Then we stumbled across the RiverWalk. When we saw it in person, we realized it was perfect for us and we couldn't believe it was cheaper to own than do a seasonal rental for anything comparable! The amenities, service, and most of all, the staff makes it one of the most relaxing and fun parts of our lives all year long."
Another owner, Chris H., says that the RiverWalk Resort has allowed them to spend more time with their daughter's family who lives in Concord. They look forward to skiing with their young granddaughter soon. Another owner said "it's exactly the stress reliever we were looking for. It has become our 'happy place' away from home!"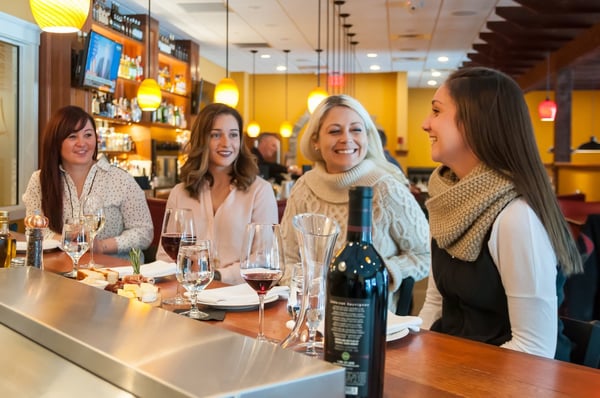 Many of the RiverWalk Resort owners became owners once they saw the property. Many came to visit during the construction process out of curiosity and left as owners. Owner Sheila B. recommends to potential owners, "if you enjoy New Hampshire and want a convenient place to stay, the RiverWalk has much to offer. The surrounding area adds another dimension of enjoyment and opportunity. It is the perfect location!" Owner Jim M. says, "Do your homework, stay for a weekend, and talk to other owners. If you're looking for a convenient, luxury getaway in the mountains with little maintenance that you don't need to go to every weekend, then the RiverWalk is definitely worth checking out."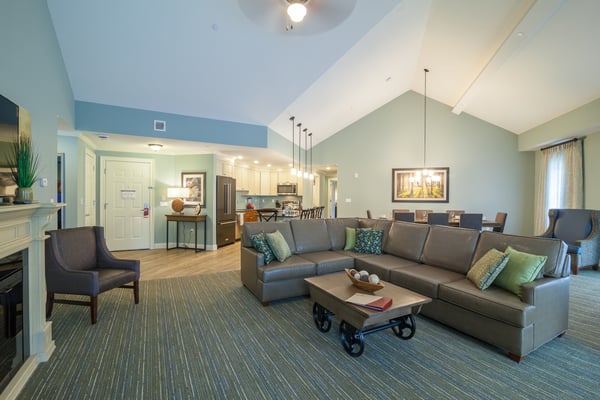 The RiverWalk Resort has redefined modern luxury for families with its beautiful location, friendly staff, and incredible amenities. Owners come from all over New England year-round to enjoy the beauty of the White Mountains and everything it has to offer. As one owner put it, "RiverWalk gives us a mountain escape, a place to entertain friends and a place to create family memories, all in a place that we love." And that's what it's all about.