Historic Portsmouth is a charming small New England city that you don't want to miss. Spend a day strolling its cobblestone streets, browsing the many boutiques, and enjoying all the delicious food. If you're up for a little learning about the local history and culture on your vacation, Portsmouth is also home to several outstanding museums.

The Park's Visitor Center includes a museum which contains many photographs and historic artifacts from Albacore and other submarines. The tour highlights many of Albacore's unique features, provides information about interior features and relates interesting happenings as told by some of her former crew members.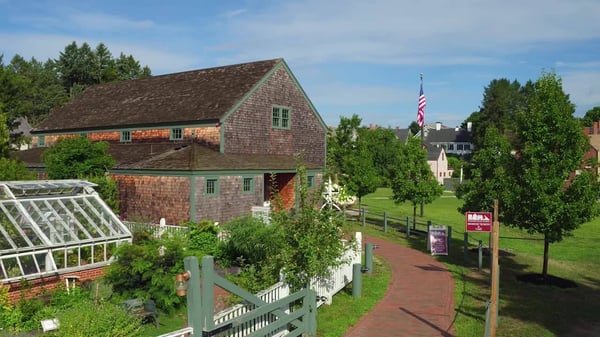 Strawbery Banke Museum is a 10-acre outdoor history museum. Visitors have the opportunity to experience and imagine how people lived and worked in this typical American neighborhood through nearly four centuries of history. Using restored houses, featured exhibits, historic landscapes and gardens, and interpretive programs, Strawbery Banke tells the stories of the many generations who settled in this "Puddle Dock" community. The story is told by preserving an actual community where visitors can connect with the past.

The Seacoast Science Center, located in historic Odiorne Point State Park in Rye, is a flagship institution in the region's cultural economy. A popular destination for families and students to learn about coastal environmental history, the Center creates connections to nature through personal learning experiences in the natural sciences. The center's mission is met by providing engaging and interactive programs and exhibits. With seven distinctly different habitats just outside the center's door, and a diversity of live animals that inhabit the aquaria and terraria, the Center's educators are prepared to deliver an array of unique programs.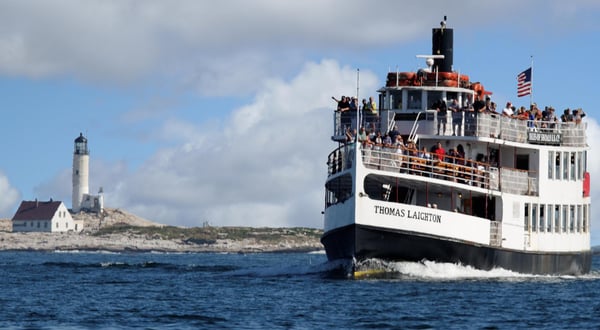 The Isles of Shoals Steamship Company operates numerous day and evening harbor cruises departing from their port which is located across the street from the Sheraton Harborside Hotel. Using the M/V Thomas Laighton some offerings include The Historic Isles of Shoals and Portsmouth Harbor Tour, Star Island Walkabout, Lobster Clambake River Cruise and Reggae on the River Party Ship. Prices vary depending on the particular cruise.