There's nothing that makes me cringe more than sales. Once upon a time before I really became an experienced traveler, I went to the Boston Travel Show and got sucked into a sales pitch. All I had to do was spend a "free" night at a new hotel in western Massachusetts then I'd get roundtrip tickets and a three-night stay in San Diego. It sounded like a no brainer to me!
Fast forward a few weeks. I checked into the hotel and settled into my room when I received a call from the front desk letting me know my hotel tour was at 3 pm. I didn't think much of it at the time, but you can probably see where this is going. For the next two hours, I explored the hotel grounds checking out various rooms and hotel amenities before being shuffled into a room to discuss timeshare opportunities. For the next hour, I spent my time listening and saying "no" to not one, but three different sales representatives. Eventually, they let me go on my merry way after the thousandth time of saying "no."
RiverWalk's Real Estate Tour
When I was invited to take a real estate tour on my last visit to the RiverWalk Resort, I was a bit hesitant. Would the sales team be pushy? Will the tour last all afternoon? To my surprise, the real estate tour at the RiverWalk Resort was completely different than I expected. When I first entered the Real Estate Office, I was greeted by a warm and friendly real estate representative named Carol. Most people who meet with the real estate team have done some research online about the RiverWalk Resort or have stayed at the resort before, so they are familiar with the amenities.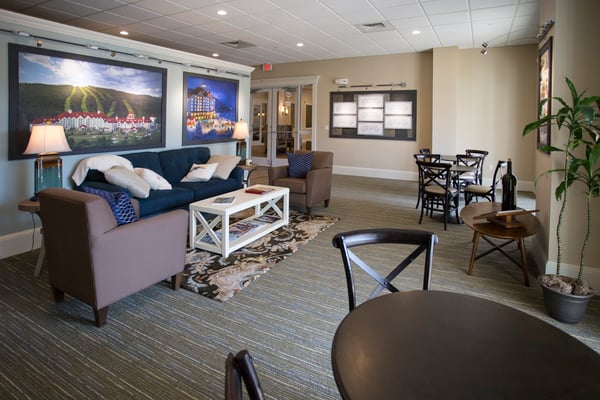 After introductions, Carol and I sat down with a cup of tea to chat about what I was looking for at the RiverWalk Resort. Unlike my previous timeshare experience where I was told what I should want, Carol really listened to me to determine what would best meet my needs. She asked me basic questions, such as "How often would I come up to the RiverWalk Resort?" or "How big is my family?"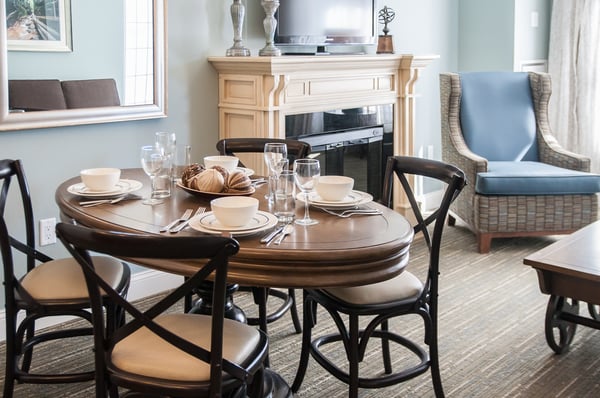 She then walked me through all the floor plan layouts to determine what best met my needs based on my interests and family size. Most families with children opt for a one-bedroom option that can sleep up to eight people comfortably. There are three different one-bedroom floor plans and any of the RiverWalk Resort sales representatives can walk you through the pros and cons for each based on your unique needs and wants. If you're interested in renting your unit (or just want some peace and quiet from the kids), a lock-out unit might be your best options as it essentially combines a one-bedroom with a studio unit. For large multi-generational families or if you're thinking about going in on a unit with friends, a two-bedroom unit is likely your best options as it gives you a lot of sleeping and living space. Studios are great for couples who prefer to spend most of their time outside exploring the beautiful White Mountains, but still, want a relaxing unit to come home to in the evenings.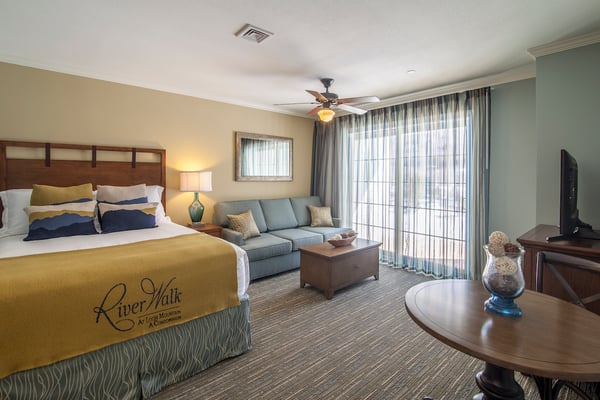 After reviewing all my options, Carol walked me through the various ownership opportunities at the RiverWalk Resort. Each unit is available for deeded ownership and can be purchased as traditional whole ownership, seasonal ownership (winter or summer) or fractional ownership. Since I love the White Mountains in all seasons, I was most interested in hearing more information on fractional ownership as the concept is fairly new to me. Fractional ownership offers the best of all worlds because it allows you to stay in your unit in a rotating schedule throughout the year, so you have the opportunity to enjoy spring, summer, fall, and winter in Lincoln.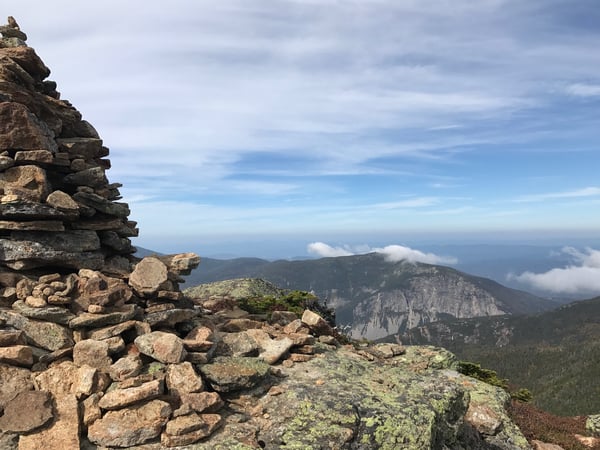 When you purchase a fractional ownership, you have access to your unit eight to nine weeks of the year. If you want more weeks, then you can purchase more than one fraction as well. Your weeks are predetermined and rotate every year and you'll have the opportunity to spend every holiday at the resort over the course of six years. The sales team has created the calendars for over ten years, so you'll know in advanced what weeks you'll have. Weeks run from Friday to Friday, so you'll always have a full weekend to stay and play!
After discussing ownership options, it was time to head out on the resort tour. Carol walked me through the lobby of the resort pointing out all the incredible amenities, like the Concierge, the Owner's Club, Solstice North Day Spa, La Vista Italian Cuisine, and Seven Birches Winery. How many resorts can say they are home to a winery? Not many is my guess!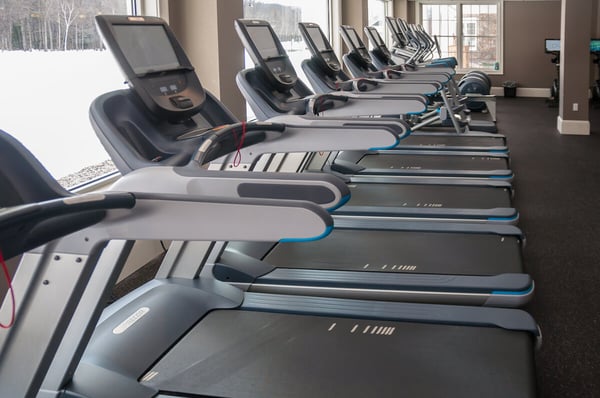 Next, we headed downstairs to explore the state-of-the-art fitness center. As a former personal trainer, I was impressed by the RiverWalk Resort's fitness center. It was better than most gyms I have worked at in the past! Every owner has access to the special Owner's Personal Locker Room where they are assigned lockers based on the size of their units to store their skis and other gear they want to leave at the resort.
The downstairs ground level is also home to the Game Room, indoor/outdoor pool, and indoor hot tub. From the pool area, you also have access to the outdoor pool area and the ice skating rental desk during the winter months. During the summer months, the RiverWalk Resort hosts weekly campfires and s'mores around the outdoor fire pit in the backyard.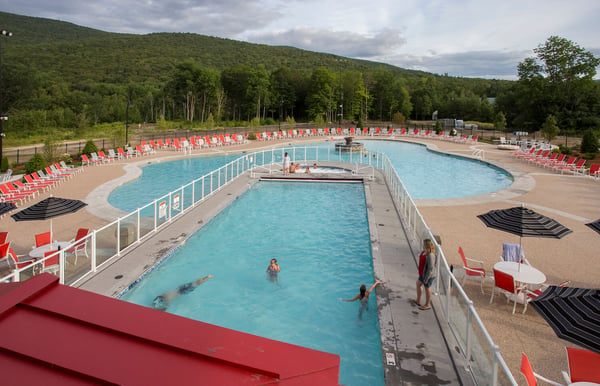 After testing the water temperature with my toes, it was time to take the elevator to the fourth floor to tour one of the model units. Having already stayed at the RiverWalk Resort, I was quite familiar with the rooms, but I'm always surprised about all the little details that make the RiverWalk Resort unique. The shower tiles in my bathroom are designed to look like the Pemigewasset River that flows behind the resort. In the hallways, you'll see lots of artwork that pays homage to the land's history as a former paper mill.
After our tour of the resort, Carol and I headed back to the real estate office to chat more about ownership. Now, this is the fun part. Carol ran me through some of the numbers and we talked more about my budget. Never once did I feel pressure to buy on the spot. We discussed some of the other programs that might help offset my annual costs, such as the rental program. Most owners who utilize the in-house rental program earn enough income to offset their annual maintenance fees, cleaning fees, and also some of their mortgage payments. In reality, the monthly cost of a fractional ownership is more similar to my monthly car payment than my mortgage.
Carol walked me through the buying process. If I chose to buy, I would need to put a 5% deposit down to save my unit. Carol could connect me with someone at the local bank who has experience with fractional ownership to help me through the financing process, which typically takes about six weeks. If I was paying all cash, I could be in my unit within two weeks or sooner.
At the end of the day, I was surprised about how different my sales tour experience was with the RiverWalk Resort. I never once felt pressured to buy on the spot, unlike with my timeshare experience. I think part of the reason that the real estate team at the RiverWalk Resort isn't "sell, sell, sell," is that their product stands for itself. The RiverWalk Resort is truly a luxury resort with incredible amenities. It pretty much sells itself after a one-night stay.
If you're interested in scheduling a real estate tour or finding out more information about ownership opportunities at the RiverWalk Resort, you can contact the real estate office at (603) 728-6205.