Raising teenagers isn't always easy, but we made vacations with teenagers easy! Your teens probably don't want to do everything you want to do on vacation and that's okay. Drop them off at one of these places and they will come back with all smiles.

Garden Street Bowl in Kennebunk is not your average bowling alley. It is home to skeeball lanes, shuffleboard, darts, and a bocce ball pit, too. There's plenty to keep the teenagers busy all day long.
On a rainy day, drop the teenagers off at the movies in Wells to catch the latest Hollywood Blockbuster. All you need to do is give them some cash for popcorn and a soda.
Located on Short Sands Beach in York, Fun-O-Rama is home to over 250 arcade games from skeeball to air hockey. Give the kids a handful of quarters and let them win prizes all afternoon.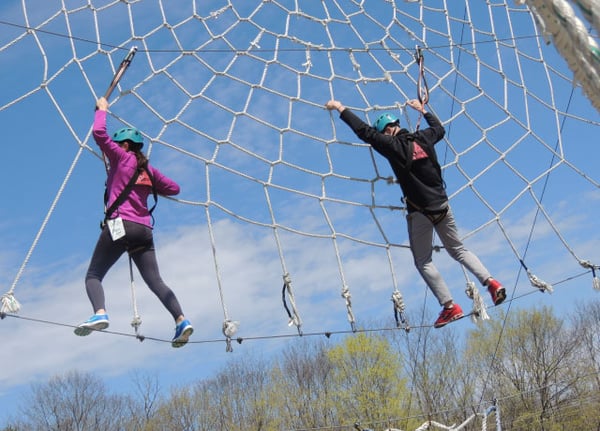 See how high your kids can climb! Take Flight in Kittery offers two adventure zip tours and an aerial adventure course with over 65 activities and elements that will leave your teenagers screaming in delight.
Let the kids burn off their abundance of energy at the trampoline park. Bounce, flip, and jump. Whatever you choose, the kids will definitely have heaps of fun and laughs. Trampoline parks are available in both Portland and Portsmouth.

Drop the older kids off at Wonder Mountain Fun Park in Wells for a day of go-cart racing, miniature golf, arcade games, and a giant human maze. It's definitely fun for all ages!